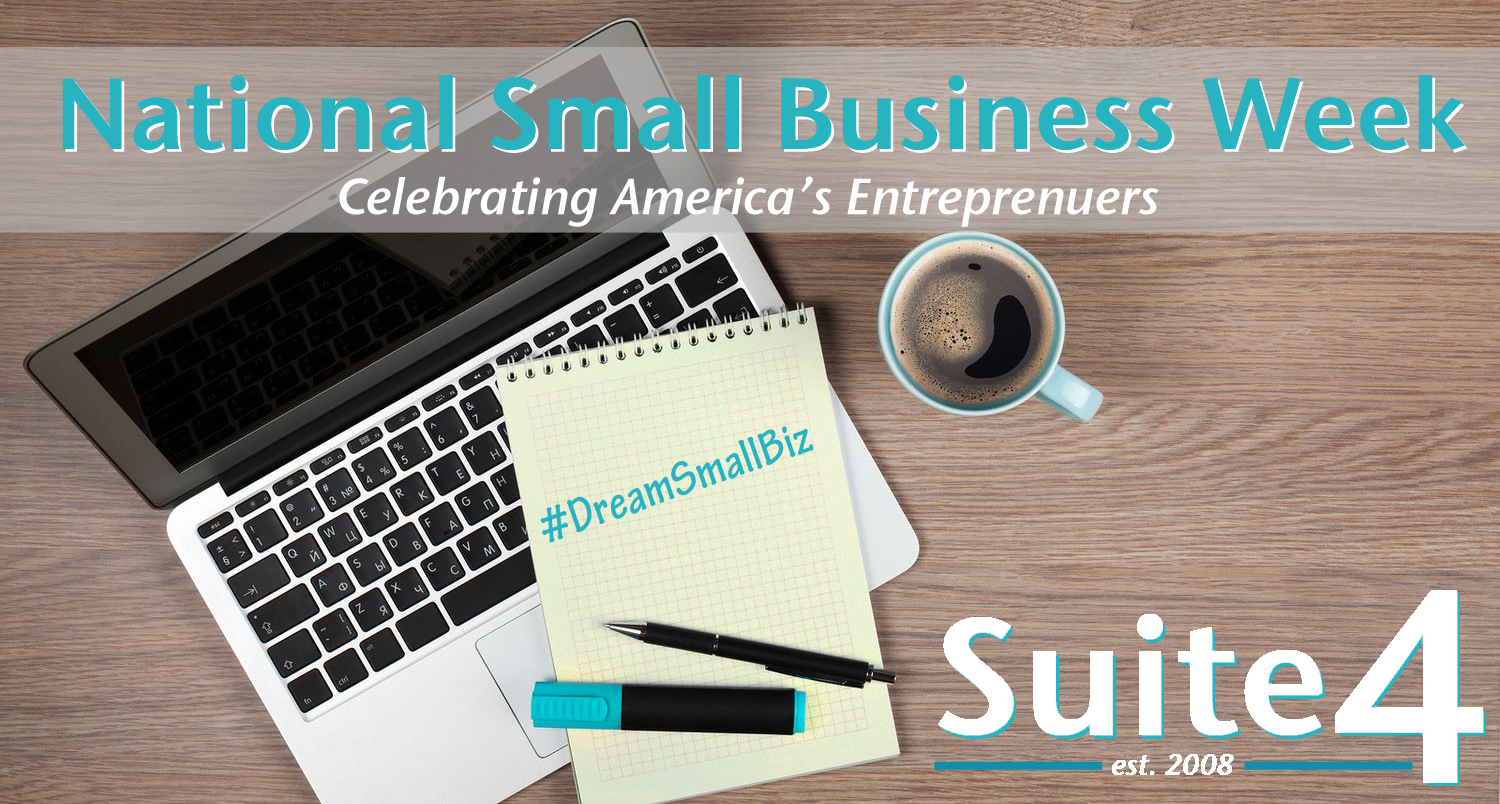 Friday Favorites: Celebrating Small Businesses
Here at Suite 4, we're big fans of small businesses. It is, in fact, our mission to foster a strong and stable U.S. economy by helping small businesses flourish and prosper. We're a small business, our clients are small businesses and we visit small businesses every day. It's safe to say National Small Business Week is one of our favorite weeks of the year. To celebrate small businesses, we're sharing our favorites with you.
Devon's Favorite Small Business for Coffee
Because I live in Salem and work in McMinnville, it often feels like I have two homes. That means I need two coffee shops. When it comes to coffee, Starbucks really doesn't cut it. It doesn't have the same ambiance, familiarity or quality as a hometown, small business coffee shop. When I need a quick pick-me-up during the week, I stop by Flag & Wire Coffee to bring a latte back to the office.
One of my favorite Sunday activities, though, is to spend some time at Urban Grange Coffee in West Salem. Whether I'm at a table or on a comfy couch, it's a hidden gem in Salem to read or catch up on some extra work.
Carrie's Favorite Small Business for After Work Drinks
My favorite small business is the R. Stuart & Co. Winery, and it happens to be located just down the street from our office in McMinnville.
R. Stuart & Co. is owned by Rob and Maria Stuart, who met and fell in love at the International Pinot Noir Celebration in McMinnville more than 25 years ago. They have three children who help in the winery off and on and are outstanding individuals. Rob and Maria care deeply about the McMinnville community and are very involved in it. From donating wine to countless charities and fundraisers to being on the board of multiple committees, they make it their mission to support and love where they live.
Locals and tourists alike rave about experiences in the wine bar because the wine and atmosphere are excellent. The Stuart's have created a culture that is fun and comfortable for its employees and customers. Running a business with so much integrity and charm has caused Rob and Maria to receive well-deserved recognition, most recently by Alaska Airline's magazine.
I encourage anyone who finds themselves in McMinnville to stop in for some wine and good conversation at the R. Stuart & Co. Wine Bar! Rob or Maria Stuart will likely be there to say hello.
Miles' Favorite Small Business for a Nice Dinner
Very few couples talk about their second date. My wife and I do because it far surpassed our first. I wanted to make a grand gesture, which led us to Thistle.
It was the best dinner we'd ever had. Not once did we feel out of place or unwanted. We felt taken care of like someone had opened their home to hungry travelers. We enjoyed warm service, exceptional food, delicious wine and a conversation unlike either of us had ever had. It remains the best dinner we've ever had.
Every time we return, we're reminded of that first dinner we shared. It holds a special place in our hearts. While Thistle has subtly changed over the years, it remains the best place to share a meal with someone you love. I can't wait to go back.
Chase's Favorite Small Business for Gifts
Living in the Yamhill Valley has many benefits, one of them being the ability to visit all the great small businesses in the area. One of my favorite small businesses is Pulp and Circumstance in Newberg. They describe themselves as a gift boutique carrying items worthy of a celebration and they definitely do. My wife and I are constantly stopping by to find gifts for birthdays, weddings, and holiday celebrations. For my sister's last birthday, we were able to get her a beautiful set of earrings that were made by a local artisan.
Their inventory is always changing with the seasons which means every time we go in there are new things to see. In addition to featuring art and jewelry from local artists, they also have a little area in the back where you can buy ice cream and candy. (That's where I spend most of my time). So the next time you need a gift, be sure to stop by and you'll be sure to walk out with something perfect.
Follow Pulp and Circumstance on:
Facebook
Twitter
Instagram
Pinterest
Audrey's "Beauty of Small Businesses"
Small businesses can take all shapes and sizes. From a one man show to a couple hundred employees, small businesses populate our country to provide us with freedom in our work and as a consumer.
I think we all experience this freedom whether we realize it or not, just by the places we eat, shop and work. I had the pleasure of seeing my dad change careers a few years back and experience the freedom and benefits of being a small business owner. After decades of working in one industry where he was constantly overworked and underpaid, he finally chose to pursue his side business full time. Since then, his health and mentality have profited immensely. As his daughter, I had a first-row seat to the ups and downs in his life because of his work. Since he's been a small business owner, my dad has been able to spend more time with his family and engage in his community in a new way. I love the changes I've seen in his life because of this career shift and I'd have to say it's in part to the beauty of the small business.